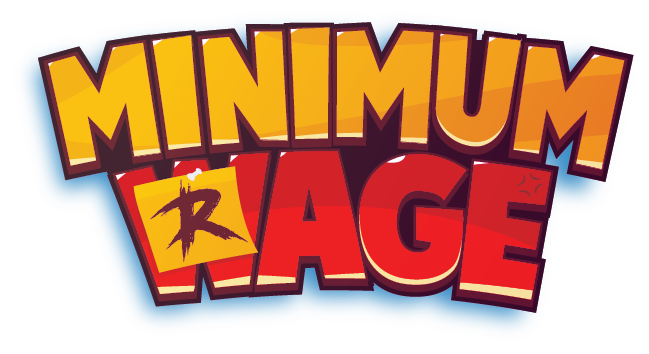 Minimum WRage
Minimum Wrage version update 20180412
---
Hello all!

Based on some feedback and from observing more play testing, we have made the following changes:
- Increased the stamina recovery rate via natural means. (any player state besides performing a special attack)
- Increased the stamina recovery via basic attacks.
- Coffee now recovers full stamina.
- Reduced the maximum possible amount of enemies to 5.
- Reduced the time it takes to get from the credits screen back to the Intro.
- Quick fix for a bug where under certain circumstances the player would become stuck in the floor upon respawn:
- Player will now respawn at certain altitude.
Known Issues:
- Steam doesn't play nice with the controller, it sometimes overwrites certain actions; for now try closing steam when you play this game.
- At the end of the level, enemy lifebars do not disappear with the enemies.
- Cut-scene auto advances when pressing Start repeatedly.
Files
Minimum Wrage - Demo Build.zip
94 MB
Apr 12, 2018